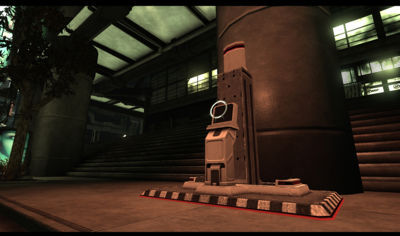 ---
Pricing
[
]
Week: 2138 GP | 225 Zen
Permanent: 9375 GP | 750 Zen
This item cannot be purchased using GP unless the character is level 16 or higher.

Depot Cost: 600 CP
Info
[
]
Automated Sentry Turret that attacks on sight when deployed. One Turret on battlefield per player.
This item, along with the Barricade Mk.1 can be picked up and replaced via your "use" key, the turret will maintain the same health when replaced. Turrets can't detect cloaked agents.
Details
[
]
Type: Turret
Class: Deployable