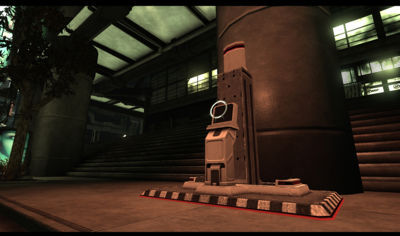 ---
---
Info
[
]
Designator that calls in an Assault-Class Hardsuit at the targeted location. For more details, look up the article Hardsuit.
---
Instructions
[
]
Find an area on the battlefield where there is no roofing or any objects that obstruct the landing of the Hardsuit. Aim at that area with the designator and hold until you hear your Hardsuit coming from above (Stand back to prevent the Hardsuit from landing on you which will instantly kill you). If the holographic Hardsuit and the rotating circle around it turns red, you are in an area where the Hardsuit is unable to land. Relocate to a suitable area if this happens. Often, if you are pointing at a suitable area, you simply need to move around a little until the holographic Hardsuit turns green.
---
Details
[
]
Type: Hardsuit
Class: Assault

NOTE: Requires line-of-sight to the sky to call in.
---
Pricing
[
]
Cost: Standard Issue
Depot Cost: 1300 CP
---