---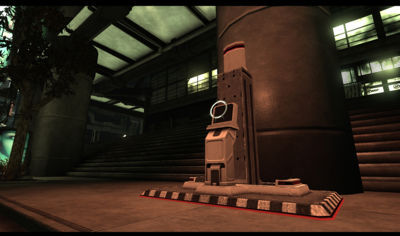 Overview
[
]
Powerful Melee Weapon. Prepare strike for powerful lunge attack.
The katana has two attacks: the first, a lunging swing, can kill players in a single hit but requires a brief wind-up animation. This attack, like the throwing knife's throw, can be held in a "ready" position by holding down the left mouse button.
The second attack is a quick slash that has the fastest recovery time of any melee attack in the game, and uses the "secondary fire" right mouse button to attack. It however cannot kill some players with a single hit, as it only deals 200 damage, and also lacks a lunge.
---
Details
[
]
Type: Melee
Class: Katana
Cost: 350 CP
---
Pricing
[
]

Permanent: 6250 GP / 500 Zen
This item cannot be purchased using GP unless the character is level 39 or higher.