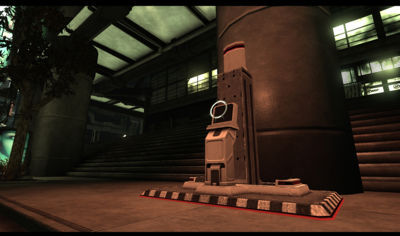 ---
Overview
[
]
The RL5 Armor Stinger is a rocket launcher designed solely for taking down enemy Hardsuits.
At 400 CP, it is significantly cheaper then the Hardsuit, making it a very cost-effective counter.
---
Details
[
]
The RL5 deals 7,500 damage to a Hardsuit regardless of the area hit, but requires a direct impact in order to deal damage. However, the splash damage will also kill any enemy agents repairing the Hardsuit, even if they are on the other side of the target. Additionally, unlike most weapons it does not benefit from hitting the Hardsuit's weakpoint.
The extremely high damage allows it to take down an unassisted Hardsuit in two shots, but it has a lengthy reload during which the operator is more or less exposed to a counterattack. Using cover to avoid the Hardsuit's weapons is a necessity, though having another teammate to lure its fire will make the kill significantly easier.
Pricing
[
]
The RL5 Stinger is permanently unlocked.